Welcome
Welcome to Judy Tasch Needlepoint! Built on a lifetime of stitching, and a love of creative expression, I am thrilled to share my designs with you.
Please check with your Local Needlepoint Shop to see which of our designs they have in stock.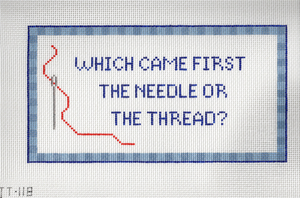 Canvases for All
The past few years have brought so many new people to needlepoint. I hope to have something for everyone. I would love one of my canvases to be part of your stash. Judy Tasch Needlepoint is now exclusively available at Local Needlepoint Shops across the US. You can view some of those designs in the gallery below.
NEEDLEMINDERS!
Judy Tasch Needlepoint is a source for some of the most unique and innovative ideas in the needleminder space. We offer a constantly changing offering of unique styles and take pride in bringing our customers the highest quality materials, magnets and fabrication at the most reasonable prices. Your LNS will have our exclusive needleminders.